Collection
Spring Glory
The debut of this collection is to usher in one of our favorite months: Women's History Month. We celebrate all-around brilliance of women everywhere, every day. In addition, we are excited to announce this collection goes all the way up to 3X.
Spring Glory Collection
Stylish, accessible clothing for the everyday woman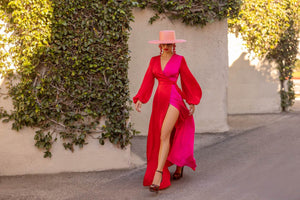 Free Shipping
All domestic orders over $250 will receive complimentary free shipping.
Exclusive Fashion
Our collections often sell out of pieces...and then are gone forever. If you love something you see, buy it now, because it likely won't be here when you return.
Frequent Releases
We launch new collections every 6-8 weeks, so follow us on social and join our newsletter to stay on top.
Internat'l Delivery
All international orders ship via DHL and are FINAL SALE. We do not accept and will not process international returns nor exchanges.